Designing Your Life
LIVE BY DESIGN RATHER THAN BY DEFAULT…WHAT WILL YOU DO TODAY TO DESIGN YOUR LIFE?
Good morning! It has become so evident to me that I have the ability through my choices, every day, to design the life that I desire. If I don't choose, life will choose for me and I'll be living by default. It's so important to get clear on what you want and then start to go after it! Take some time every day to be still and quiet and get clear on how you want to live and what you want to accomplish. You must make a commitment to make whatever changes you need to make, to yourself, to your circumstances and to your life.
If you don't take the time to be still and quiet, your monkey mind will take you out every time. Quieting your mind brings clarity and that clarity brings certainty.
I'm so passionate about this topic and I've made a serious commitment to designing my life. Every day isn't perfect, but I do take the time to meditate and journal every morning. This helps to keep me focused on what I should be doing and where I'm going. I want to make every day count and this few minutes in the morning is worth every second.
Now about the outfit…I had so many people ask about the bag and blouse, so I linked the exact pieces from Vici. I've also included other similar pieces that you can shop. My jeans are by Frame Denim (one of my favorite denim brands) and my shoes are really old Stuart Weitzman and they've been on CBL many times.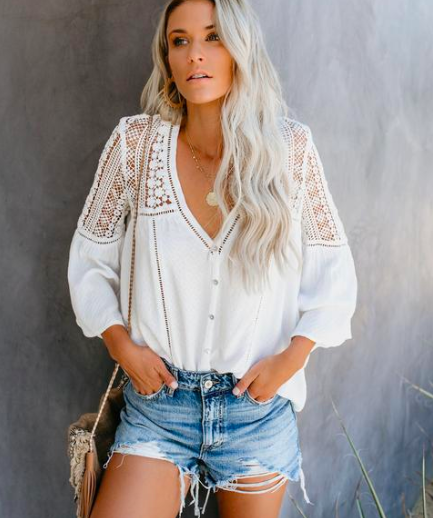 Thanks so much for reading! Please leave me a comment and let me know how you're designing your life! I would love to know what works for you and why!