Bring on the Sparkle for New Year's Eve
Bring on the sparkle for New Years Eve with these great pieces that are all on sale right now! Have you started planning your outfit for New Year's Eve? These pieces add a little sparkle and most can be dressed up or down. I love the idea of wearing a pair of velvet pants with a sequin jacket. These are my picks for adding a little sparkle to your closet.
BCBG MAXAZRIA Black Jumpsuit This black jumpsuit is classic and could go to any dressy event. It would be a great piece to add to your closet. Throw on a faux fur stole for warmth and you're ready to go!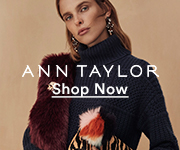 Velvet Trim Halter Top from ">Ann Taylor This top is beautiful and classic. The velvet trim makes it current and it could be dressed up with a great tuxedo pant.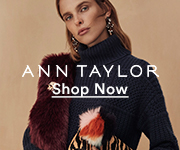 Jacquard Shimmer Dress from ">Ann Taylor I'm seriously considering getting this dress, currently on sale for 134.99! I love the classic shape.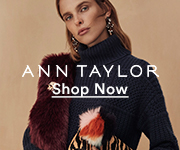 Velvet Ankle Pants from ">Ann Taylor Add a top with some sparkle to these pants for the perfect outfit!
Gold Dress from Parker This beautiful long dress is over the top but you might just have the perfect place to wear it!
If you're looking for a great shoe to go with any of these outfits, this one from Steve Madden would be great and is priced at 89.00!
I would love to know your plans for New Year's Eve! Let me know what you think of this post and what you would like to see more of in the comment box below! As always, I welcome your suggestions!
If you're interested in any of my upcoming cooking classes, be sure to go ahead and sign up by emailing me at Suzanne@crazyblondelife.com. They are filling up quickly and you don't want to miss out! Follow me on Instagram @crazyblondelifeblog.