Styling Combat Boots for Winter
It seems that sock sneakers and sock boots are being replaced by combat boots this season, although I will certainly still be wearing my sock boots. When I was in New York over Christmas, I saw so many different styles in black leather with chunky soles and fabulous details. It seems that every designer has their unique version. I've always been drawn to combat boots and in the 90's had Doc Martens as well as some cute ones from Gap that I wore often. I'm loving the heel and the ribbon detail on the ones I'm wearing here and I'm thinking of getting a pair of black shoe laces to make them a little more wearable with different outfits. Combat boots are going to be a wardrobe staple for me because they're versatile and the styling options are endless. I'm coming up with new ideas for ways to wear them every day. They were first pictured here with a plaid dress! I styled them this time with a knit dress that I've had for years and of course, my Spanx faux leather leggings. These leggings might just be my most worn item from the past several weeks!
There are so many ways to style combat boots including paired with cropped trousers or jeans and a sweater under a leather jacket or try them under a leather skirt. Go for a more unique look with a belted denim dress. I've even seen them styled with shorts, but I'm not sure that's a look for me!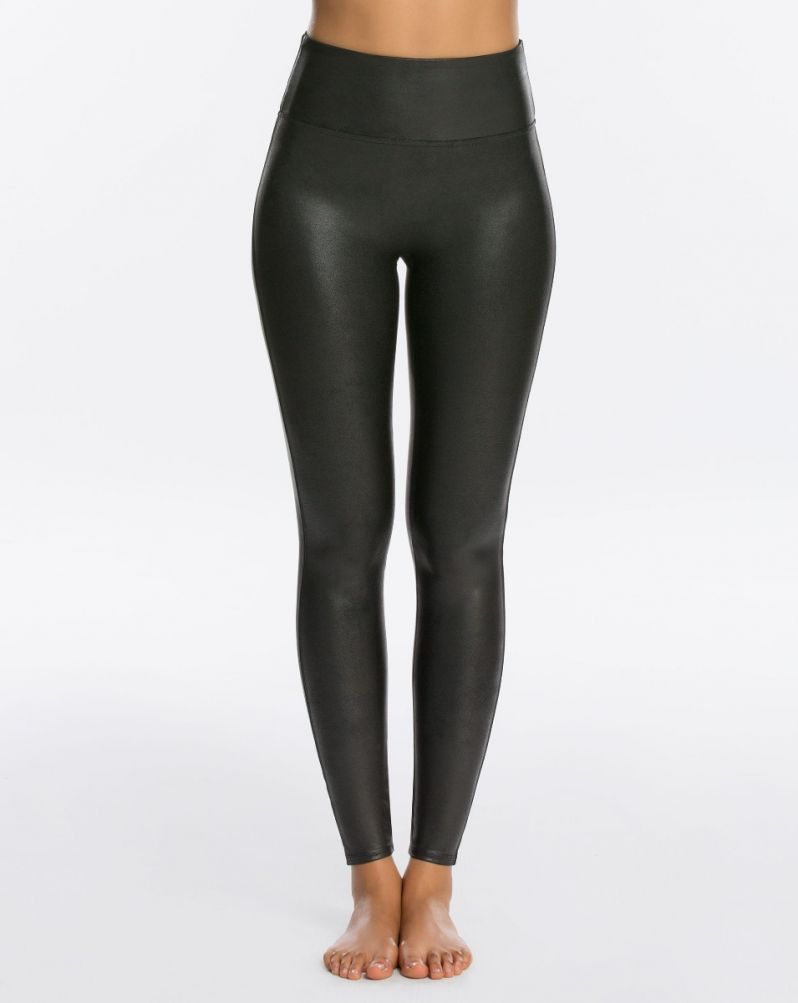 Spanx faux leather leggings
I would love to know how you feel about the combat boot trend…I think for the most part, people have a strong opinion. You either love them or you hate them! I'm including a boutique of some fun combat boots below!
I'm in Atlanta snuggling with Hudson right now so this post is a quick one, but I'll be back in the morning with some of my favorite places to visit in Atlanta and more about the blogger conference I'm attending over the weekend! In the meantime, leave me a comment and let me know what you think about the combat boot trend! Have a great weekend!