Things to Do With Your Life in January
January is a month for new beginnings. We've all made resolutions to exercise more, eat healthier, and get organized. I'm here to motivate you to stay on track with some fresh ideas for making January 2019 the beginning of a great year!
REBOOT YOUR DIET AND EAT HEALTHIER
Here's how to create your Vision Board for 2019
START BUILDING GOOD HABITS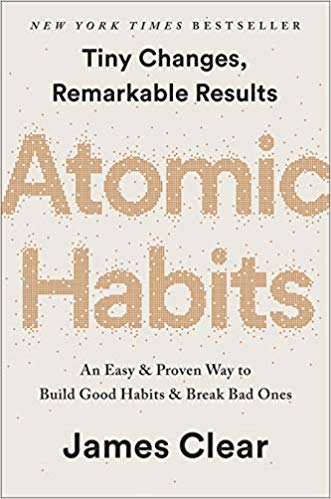 Build Good Habits for 2019
Read this New York Times Bestseller by James Clear
START A YOGA PRACTICE
Get back to yoga or try a class if you've never done it. Yoga has been proven to Improve flexibility, build muscle strength, perfects posture, prevents cartilage and joint breakdown, protect your spine., better bone health, increases blood flow, drain lymphs and boost immunity. This sounds like a win/win to me!
These are my new favorite yoga pants
Alo Yoga Air Lift Legging
Read about the benefits of CBD oil .
WEAR SOMETHING LIVING CORAL - THE PANTONE COLOR OF THE YEAR!
The Pantone color of the year is living coral. Read more about this exuberant color as well as other style trends for 2019 here.
Perfect dress for a tropical getaway!
Living Coral Cover-up Dress
Throw a Super Bowl Party and get fabulous recipes here!
MAKE SOUP
This Creamy Crockpot Chicken and Tomato Soup is easy, healthy and delicious! It's one of the first recipes I posted on Crazy Blonde Life and it's still one of my favorites! I love soup this time of the year and you can get more of my favorites here!
GET FABULOUS ARMS WITH MY SIMPLE ARM WORKOUT!
Get ready for Spring with this simple arm workout…try it 3 times a week starting now and you'll be ready for those sleeveless tops before you know it!
BUY A RED WALLET
Attract Wealth with a Red Wallet
If you believe in the wisdom of Feng Sui, a red wallet may help you to attract more wealth in a short period of time!
SO WHY DOES THE COLOUR OF YOUR WALLET EVEN MATTER?
Colors have energy, and so they trigger certain responses in our mind. The psychology of color is very real – just think about how calming blue is, or how green feels fresh and open. It affects our minds, and how we behave, so why not harness that power to create more abundance and stop frivolous spending?" Red is a color of success and strength, so theoretically a red wallet will stop you from frittering your pennies away.
SHOP MY JANUARY SHOP!