Styling the White Cowboy Bootie Trend
You know this Crazy Blonde has a bit of a bootie obsession. I like to wear them all year round and especially in the fall and winter, so when I saw this pair from Zara, I just had to have them. If you care at all about the spring trends cowboy boots are taking a turn for the better. The really pointed-toed, tall, embroidered styles are out this season and shorter versions with square toes in different colors and finishes such as black croc and white are in!
Thanks to Calvin Klein (see below), we've seen steel-toe caps come back along with elastic side panels for a snugger fit. The trend is very much going to continue this spring, with all things Western! A pair of inexpensive booties is a great way to wear the trend without too much of an investment. Are you a fan of the western trend?
I have a special surprise at the end of this post so be sure to keep scrolling to find out what it is!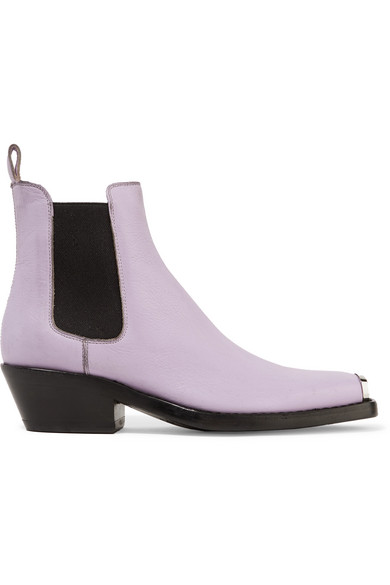 Calvin Klein Steel Toe Booties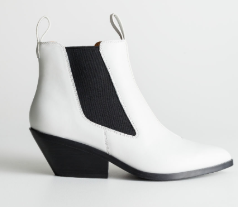 Low Leather Cowboy Booties
I'm wearing a pair of eye catching earrings from Kendra Scott in these pictures. Rose gold is a combination of gold, silver and copper and has a delicate pink hue that is very feminine. It compliments most skin tones and I think is find mixed with other metals.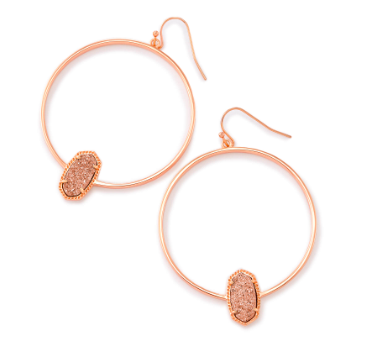 Here is the same coat styled differently last year!
Another outfit styled below a different pair of white booties. I love these but they're not nearly as comfortable as the ones from Zara! I'm linking similar pieces below.
Very Bradley very graciously offered to sponsor a giveaway for my readers and I jumped at the chance! Two lucky readers will receive a piece of Vera Bradley Luggage, a Curling and Flat Iron Cover, and one of their fabulous Blush and Brush Cosmetic Bags. Just as a bonus, I've added an Anastasia Beverly Hills Eyeshadow Palette and a lipstick from Nars! Keep checking on Instagram and on the blog for details! The giveaway starts this Friday January 25! You don't want to miss out!
I'm really starting to get excited about making a few purchases for spring! What trends are loving and are you planning to buy some new things for the warmer weather? Leave a comment and let me know! Thanks so much for reading!