10 Things to Do With Your Life in March
Happy March and happy weekend! I don't want to wish my life away, but I'm kind of glad to say goodbye to February! March is the month that bridges the gap between winter and spring and it's always a crazy mix of weather…but by the end of the month, at least I know the flowers will blooming and warm weather is on the way! I'm ready for strawberries, grilling out and weeks at the beach!
So…as spring is upon us finally, I'm cannot wait to embrace the warmer days of March and dive into some new and interesting things! Here are a few ideas to inspire you to welcome the new season!
Freshen Your Home for Spring!
Spring is a season for the senses. Once we see the first crocuses and daffodils coming up and cherry blossoms opening, we know it's time to refresh, reboot, and reenergize. And while we see the season's arrival in all kinds of ways outside, it takes some effort to bring spring inside. Here are three simple tips to give your home a complete seasonal refresh.
Air it out - the quickest, easiest way to invite spring in is to open all the windows. If you have fans, get those going to aid circulation. After a long winter of the stagnant, recycled air, there's no substitute for letting some fresh air in—and getting the dust and germs out. If it's still cold in where you live, you need this step the most. Turning off the heat and opening the windows for just an hour will have a big impact.
Clean house - everyone loves a clean house, but not everyone loves to clean. You will however, enjoy your home so much more once you've dusted off that layer of wintry grime that has made your house feel stale. If you hate household chores, hire someone to do a seasonal deep-clean for you. Your home will feel refreshed and you'll be ready for the warmer months ahead.
Swap out wintry decor and linens - Give your home the same treatment as your closet by trading out sheepskins, heavy blankets and furry pillow covers for less weighty options. Wash your foundation bedding (pillows, mattress and pillow covers, and bed skirts), and swap winter duvets for lighter layers.
Make Strawberry Shortcake because strawberry season is coming!
While it's true that strawberry season doesn't come here until May, it's never too early to start planning! You'll love this quintessential recipe for the perfect Strawberry Shortcake!

Make Roasted Asparagus with Pancetta
While you can get asparagus year round, spring is the best time to eat this nutritious veggie…and if you can find local asparagus, it's even better! My recipe for Roasted Asparagus with Pancetta is so easy and delicious that you'll want to make it all year long!
Buy Some New Beach Towels
Love this on the beach or by the pool!
Summer is coming, so why not buy new beach towels now and be prepared for the first beach trip!
Update Your Spring Wardrobe
This video is from last spring, but is still very relevant because I'm talking about wardrobe essentials which never out of style!
Get a new pair of espadrilles and a pedicure!
These colorful espadrilles by Sophia Webster will go with just about anything…including any color of nail polish! They are a little on the pricey side, so keep scrolling for an equally cute but more pocketbook friendly option!
Click here to see the steps for a beautiful pedicure at home!
Perfect with dresses, shorts and especially white jeans!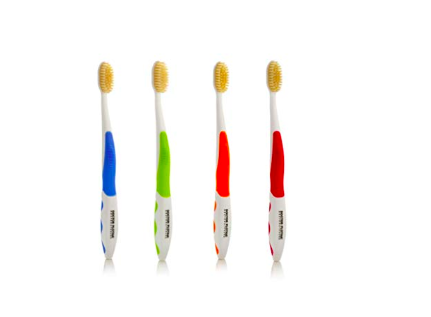 You may be saying…what???, however, this toothbrush is the best toothbrush I've ever used. I've had a problem with gum recession (really) and had gum surgery to graft gum onto my teeth where it had receded. Because of that, I need to use a toothbrush with soft bristles, but I never found one that I liked until this one! It's natural antimicrobial because it's infused with silver (who would have thought) and eliminates 99.9% of the bacteria that grows on the bristles between uses. It really cleans my teeth and hopefully my gums will not recede any further!
Add a new coffee table book!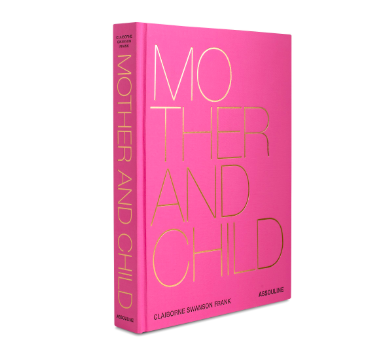 Call me strange, but I like to swap out my coffee table books for the new season! If you want a simple way to decorate seasonally, there's no easier way than swapping out your books, and maybe add a plant or fresh flowers and a decorative item. After you've done your spring cleaning it's the perfect time to refresh your decor as well!
Watch a New Television Show
Backyard Envy will get you inspired to go outside and beautify your space, whatever that may be! Tune in Thursday nights on Bravo to their new series Backyard Envy. This may be a reality show, but the only drama is with the plants not arriving on time and the weather not cooperating.
For more outdoor inspiration, take a look at my Pinterest Board…
I hope you've enjoyed this mix of ideas for things to do in March! We're all ready for a little warmth, so why not get prepared! Have a great weekend!