Gorgeous Resort Ready Styles From Julie Miles
Everything happens for a reason and I say this because I believe it, but also because of the way that I met Julie Miles! My husband and I were in Naples Florida at the Ritz Carlton last year at an insurance convention and had agreed to meet for lunch. As it turned out, he couldn't make lunch, so I decided to look around in the shops at the hotel. Julie Miles was having a trunk show in one of the shops and I learned of a fashion show that she was presenting later that afternoon. I was fortunate to have met Julie that day, I enjoyed the fashion show and, of course, bought a ring! I knew after talking with Julie and learning more about her life that she was a very special person with a beautiful story. We have remained friends and I'm so excited to share some of her beautiful designs with you!
Much like Julie herself, her clothes and jewelry reflect a passion for living an authentic and adventurous life! Julie has made her own way and built a business from the ground up and now travels the world inspiring others with her unique style.
"Her products integrate her keen design eye, worldly travels, knowledge of the fashion industry, and a bold entrepreneurial spirit to create fashion items which reflect chic, sexy and cutting edge couture and accessories."
Enjoy!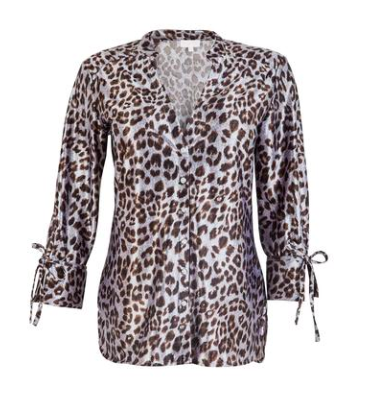 Julie Miles LorneShirt - Cheetah Silver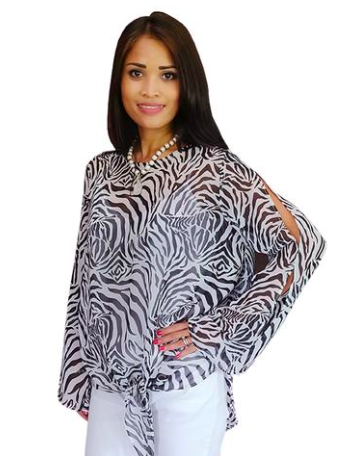 The beautiful pearl cross necklace that I'm wearing is a special order design. To learn more, contact Julie here.
Be sure to visit Julie's website…Julie Miles and Julie Miles Resort, to see more of her amazing designs. Her jewelry is one of a kind and as you can see from my beautiful pearl cross and bracelet, absolutely stunning!
Follow Julie on Instagram at Julie Miles Pearls!
From the bottom of my heart…thank you Julie Miles for sponsoring this post!