Summer Floral Dresses + All the Shoe Styles You Need for Summer
The past few days have been filled with endless blue skies, lazy afternoons, and yesterday, a laid-back Father's Day brunch! The weather has been perfect here and summer is finally in full swing. This week, I'll be starting to get ready for a beach trip, working on the upcoming issue of Blondie, by Crazy Blonde Life and spending time with my grandsons. My daughter Rebecca is coming in this coming weekend and I'm so excited because I haven't seen her since March…time goes by so quickly. All of this has me thinking about packing and summer fashion and looking a little ahead to the early fall season because I'm working on the fall edition of Blondie. I've been making pumpkin pound cakes, thinking about jackets and sweaters and it's a little strange because summer has just begun!.
So, on to today's post…do you remember the line in Devil Wears Prada when Miranda Priestly says that florals for Spring aren't exactly groundbreaking? Well, they might not be groundbreaking, but they're definitely pretty and there are so many to choose from right now. Floral dresses are ideal for many occasions, for everyday, and for all the other events that may be filling your calendar this season. I'm linking a few of my favorites…and since shoes are my favorite fashion accessory, I'm linking all the shoes to go with just about anything in your closet!
The dress and hat pictured are from Loft and my shoes are Zara from last season, I've linked the exact dress and hat and similar shoes as well as other options at every price point!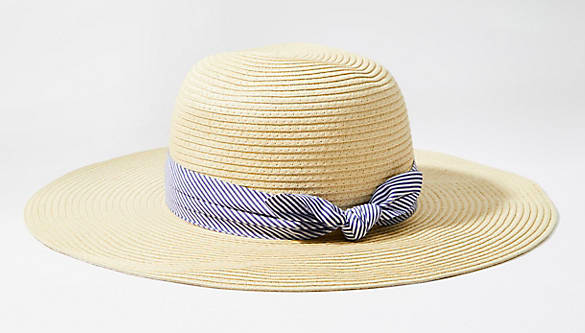 Ulla Johnson Slide Sandals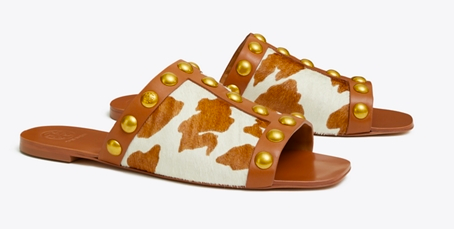 Tory Burch Calf Hair Slide
If you haven't already, be sure to watch my new YouTube video to see more of the fabulous things I got from Loft and follow me on Instagram for more details on these pieces! Thanks so much for reading today and have a great week!