Things I'm Loving Right Now + 4 Delicious Summer Salads to Try For Dinner
I woke up this morning to the most beautiful weather! It's the perfect temperature, not a cloud in the sky and the humidity is low! It's the absolute perfect day at the beach and I can't wait to get out and enjoy! Before I go…I wanted to share a few of the things that I'm loving right now!
The majority of this week (and the past few months) has been spent working on my new magazine, Blondie, by Crazy Blonde Life. I've really poured my heart and soul into this magazine and can't wait for you to read it. My goal with the magazine is to inspire women in midlife to live their best lives, so there will always be interviews with inspiring women and this issue is no exception. I have new contributors for this issue…Annette Duke of the blog ReInventing 50's is doing a travel column and I'm so excited for you to meet Annette and read the column. In the meantime, you will want to check out her blog! There will be another new addition…my doctor, Dr. Madison Clark (in Chapel Hill, N.C. )will be writing a column on such things as injectables, botox, and facial plastic surgery for each issue. You'll get the facts from an expert, so get your questions ready. Those are just two of the new contributors but this issue is packed with fashion, food and articles you'll love.
I can't reveal everything now, but be sure to subscribe so you won't miss a thing! The first issue (May 2019) will come to your inbox immediately with the second arriving on August 1.
My first purchase other than groceries when we got to Bald Head Island was this sweater from Free People. It was a cool and rainy day and I didn't bring one single thing with long sleeves. I've already worn it several times…in the mornings before it gets hot and in the evenings! I think it might be one of my very favorite sweaters!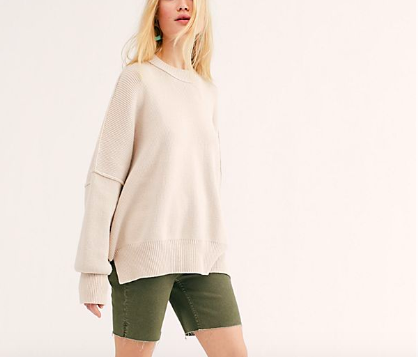 Free People Easy Street Tunic
I've been using several new products since I've been at the beach and I think they're definitely worth sharing. The first products are made by Environ Body…Derma-lac lotion and A,C & E Body Oil. These products were suggested to me by Karen Lowe at Alamance Esthetics and can be purchased there if you're local. The two are mixed together and smoothed on the skin to reduce crepiness and lessen the appearance of sun damage. I have noticed some crepiness lately on my knees and arms and I'm sure it's from too much sun exposure over the years. I've been using these products after my shower and they feel wonderful going on!
Environ Body DermaLac Lotion contains a medium concentration of Alpha Hydroxy Acids (AHAs) for use on rough, sun damaged and congested skin.
This hydrating lotion helps smooth and soften dry, rough skin on the elbows, feet and knees as well as providing an overall soothing experience.
Environ Body Oil is highly recommended for treating sun-damage on the body and for added hydration of the face. Environ Body Oil contains vitamins A, E and C. For added benefit, Body Oil can be used in conjunction with Derma-Lac Lotion.
Environ Body Oil is available in 100ml and assists to nourish and relieve the appearance of dry and sun damaged skin.
Karen Lowe is the esthetician at Alamance Esthetics in Burlington and is a regular contributor to Blondie, by Crazy Blonde Life. Alamance Esthetics is the exclusive HydraFacial provider for the triad. If you haven't tried a HydraFacial yet, read my post here and book your appointment!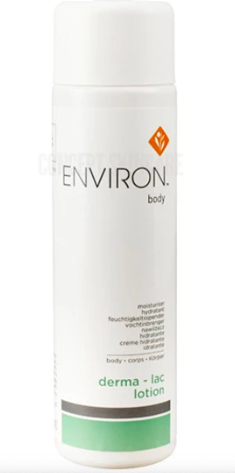 Environ Body Derma-lac Lotion
Environ Body A,C & E Body Oil
Since I'm not using the Environ Body products over my whole body, I bought this Éminence Stone Crop Body Lotion to moisturize everywhere else. The smell is divine and it is also for freckled, sun damaged or sensitive skin.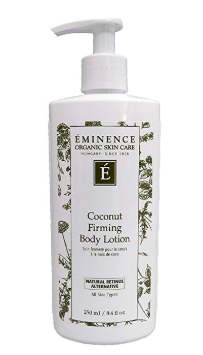 Éminence Stone Crop Body Lotion
I have been using Elta MD Broad Spectrum SPF 41 Sunscreen for years and put it on my face and chest everyday. It's lightly tinted and chemical free…I think it's the best and it's water-resistant so I don't get burned while on a sweaty walk!
My good friend, mentor and coach, Carla Coulson has started a YouTube channel! Carla is one of the most inspirational women I know and you can check out her first video below and read more about her in the last issue of Blondie!
I just ordered this book from Oprah's Beach Read List…it sounds like a perfect beach read, even though I'm going home on Sunday! I'll just call it a "by the pool read"!
I can't get enough of fresh summer salads right now! There is so much to choose from as far as local produce…so I'm sharing a few recipes that are on my list to try in the next couple of weeks! If you're looking for more recipes, check out the food section of Crazy Blonde Life!
I've recently discovered a new chocolate company…Brooklyn Born Chocolate and I'm totally hooked on it. I was craving some chocolate the other day and since I'm trying to eat only dark chocolate (with the exception of a few M&M's), I picked up a bar called Hole Molé. It's 72% dark chocolate with toasted almond, toffee, molé blend and fleur de sel. I'm telling you that these flavors are divine! It's the only one that I've tried up to this point, but I'm absolutely positive that the other flavors are going to be just as delicious! Luckily, if you can't find Brooklyn Born Chocolate where you live, you can order from Amazon! I might suggest starting with the Peanut Butter Cups!
If you don't already, follow me on Instagram to see more fashion, food, and as always…fun! Thanks so much for reading today!