Trina Turk Swimsuit By the Pool With a New Friend
Life is short, make every outfit count!
It's no secret that I'm a huge fan of the Trina Turk clothing line! I especially love the swimsuits, but I've been seen wearing Trina Turk on Crazy Blonde Life many times (here, here and here and here). The colorful swimsuit prints always make me happy! Trina Turk was founded in 1995 by Trina and her husband, photographer Jonathan Skow, as a women's contemporary clothing line, Trina Turk has evolved into an iconic lifestyle brand, celebrating California style with eleven annual collections of chic women's ready-to-wear and accessories, including jewelry, handbags, eyewear and footwear, plus swimwear, activewear, a Mr Turk menswear line, and residential décor and textiles. Can you imagine a house decorated with Trina Turk fabric…it would be so fabulous!
This Kaleidoscope caftan and swimsuit are just perfect to wear by the pool. You'll feel sophisticated and turn heads in this colorful combo!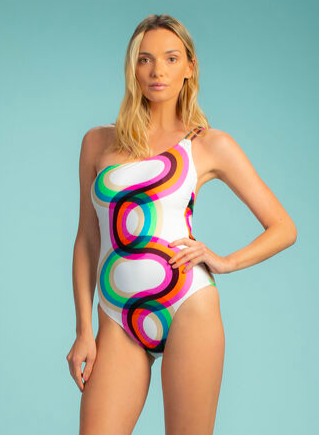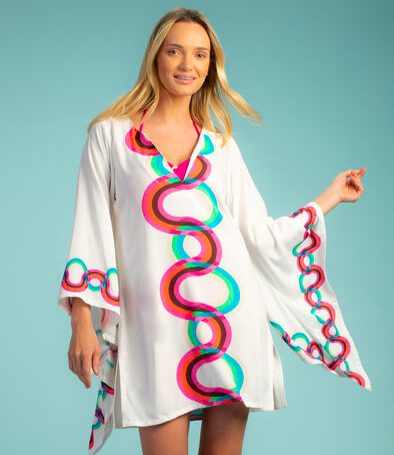 I was sooo thrilled to have my picture made with my new friend Catherine! I met her at the pool at the Bald Head Island Club and I think she just might be my youngest blog reader! She completely made my day when she told me how much she loves Crazy Blonde Life! I'm keeping my eye on Catherine because she has great style and loves fashion..who knows, maybe she'll start her own blog one day!
I made a little boutique below to make shopping easier! I'm including some options for beach bags and hats and even a Trina Turk Candle!
Happy Monday! Make it a great week!