Favorite Things From Last Week + The Sephora Rouge Sale!
It's been a week of ups and downs and I'm so enjoying this Sunday morning…trying to decompress and spend a little time resting and puttering. I'm looking forward to one more day of relaxation tomorrow, even though I'll be blogging some, to have the opportunity to spend time with my grandsons and get a few holiday things accomplished.
Here are a few things that caught my interest this week!
I loved the TEDX Talk below and think you will too…a little inspiration to start the week!
Actress and best-selling author Felicia Day's recently released book shares "exercises that empower you to be fearless, so you can rediscover the things that bring you joy, and crack your imagination wide open, unique techniques to vanquish enemies of creativity like: anxiety, fear, procrastination, perfectionism, criticism, and jealousy, as well as tips to cultivate a creative community". However you tap into your creativity, this book aims to make sure you are living up to your full potential. It looks like a fun read.
Embrace Your Weird by Felicia Day
Felicia Day takes you on a journey to find, rekindle, or expand your creative passions.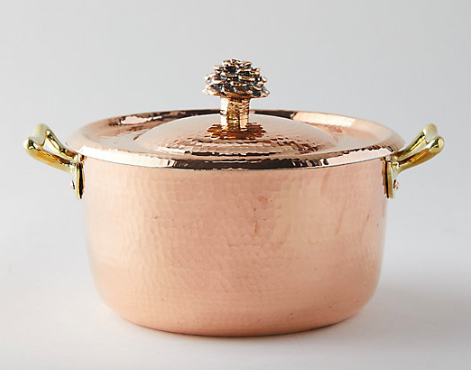 Hand Forged and perfect for a simmering pot of soup!
I created this fall cheese platter yesterday with dried apricots, figs, red grapes, salami, pistachios, candied pecans, goat cheese with rosemary, smoked gouda, brie, gorgonzola and assorted crackers! It was beautiful and delicious!
I purchased Half Baked Harvest - Super Simple by Tieghan Gerard about 2 weeks ago and just had the chance to sit down and look at it! It is absolutely fabulous and I want to make everything in it! This cookbook would make a great holiday gift for anyone on your list who loves to eat…the recipes are simple, with uncomplicated instructions and easy to find ingredients!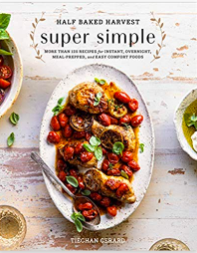 Half Baked Harvest - Super Simple by Tieghan Gerard
I'm not sure yet where I'll hang these Twinkling Star Lights, but I know they'll be beautiful for the holidays!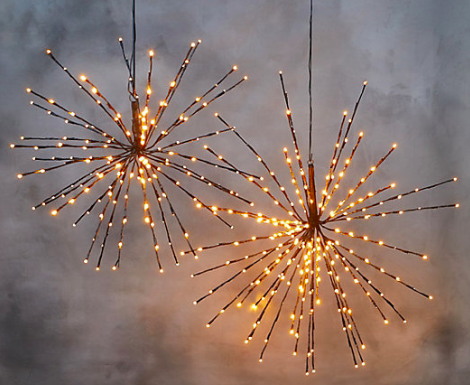 Warm white LED lights for the holidays
Sephora has been having their annual Rouge Sale and it ends tomorrow Monday November 11! Shop now for great deals on stocking stuffers and your favorite products. Click here to read more about how to be a Sephora Rouge member.
I love the holidays…they're all about making memories and spending time with loved ones! Welcome to the Holiday issue of Blondie! I'm excited to share this fabulous issue with all of you! The holiday season has begun here at Crazy Blonde Life and I hope you'll take a minute to subscribe to the last issue of Blondie…at least for now. If you're curious about what's in this issue, check out this post! Also continue to check every day as I share decorating tips, festive food and fashion!
Thanks so much for reading! Happy Sunday!