A Little Bit of This and A Little Bit of That - My Favorites for the Weekend!
Rainy Saturdays are full of promise.

Today, it's 9:30 in the morning and I'm very unapologetically sitting in the bed working on my blog, catching up on magazines and catalogues and drinking my 3rd cup of coffee! I am thoroughly enjoying myself and all the while getting things done and stoking my creativity looking at fabulous photographs and recipes and searching around on the internet finding things that interest me that I can share with you!
I'm also preparing for a very busy week ahead by thinking about other blog articles and making a few lists of what I need to accomplish. I'm going to get up soon and do some relaxing yoga as I'm sore from working out this week and then I'll meditate and center myself for the rest of the day! Tomorrow, I'm hoping to finally find the time to cook and share a recipe or two with you all! I'm still wishing for a fire in the evening, but it's still so hot here that it might not happen soon.
The most exciting thing I can share with you all is that I'm going to be a grandmother again within a couple of weeks. My daughter Lauren is having another precious little boy and I am beyond excited to meet him!
I've been trying to post more often and appeal to those of you who love inspiration, and also post more purely fashion blogs. I'm also working on a few fitness videos and planning to record my second podcast. I would love to know what your favorite posts are and what you would like to see more of. Please leave me a comment and let me know!
Today, I'm sharing some of my favorite finds and things that I love! I hope you enjoy!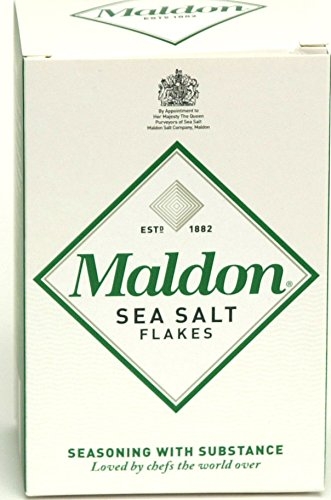 This is my favorite salt to sprinkle on everything from Tomatoes to Chocolate Chip Cookies
Several years ago I purchased Parisian Chic by Ines de la Fressange and was so inspired by the outfit ideas as worn by very chic French women! I'm really excited to receive this book on decorating and incorporating some of the ideas into my home! This book will be perfect for reading by the fire (hopefully one Sunday very soon)!
I'm dying to try these Autumn Stuffed Sweet Potatoes from Camille Styles. They make a beautiful presentation, are extremely healthy and there's no way they aren't delicious given that they're stuffed with Alouette Garlic and Herb Cheese, pomegranate seeds and kale!
Movie season is starting and it is not going to disappoint this year! If you saw a star is born the first time around and loved it then you surely don't want to miss the newest version staring Lady Gaga and OMG - BRADLEY COOPER! A Star is Born opened yesterday and is at the top of my list of movies to see!
Looking for a little edge in your life? These studded strappy boots will do just that, without going overboard…perfection and priced right!
I've been burning pumpkin candles non stop for the last couple of weeks! Here are a few of my favorites!
It's that time of the year once again, meaning it's time for Williams Sonoma Pumpkin Bread! It's about the best thing I've ever put in my mouth! I love it toasted with cream cheese and Pecan Pumpkin Butter! The Staub Pumpkin Cocotte is the ideal thing for a big pot of soup, or just to decorate the top of your stove for the season…hang the cute dishtowel on the stove and your ready for fall!
"One of the happiest moments in life is when you find the courage to let go of what you can't change!"
If you're looking for an amazing soup recipe to fill your pumpkin cocotte, try this Autumn Squash soup from The Last Food Blog.
Happy Saturday!