All The Things in My Shopping Cart for Summer
I feel like it's been a hot minute (learned that phrase from my daughter Sarah!) since I have done a shopping post round-up and this is the season for some of the best shopping!
I know that a lot of you really enjoy seeing not only what I am purchasing, but also knowing why I love it so much. With Memorial Day weekend come and gone, summer is literally at our doorstep! So as the new season arrives, I'm giving my wardrobe a little make-over and I'll be stepping into summer in style.
Here are few things in my shopping cart and the reasons I love them!
When the warm weather arrives, and with it the humidity, my hair becomes somewhat unruly and I tend to wear it up more. A great pair of statement earrings are definitely called for when my hair is up and these from Ariana Boussard Reifel are summer perfection!
Shells are a huge trend this summer and this bracelet makes it easy to incorporate this trend without breaking the bank. I'll be wearing this bracelet with denim shorts and a white tee…easy peasy!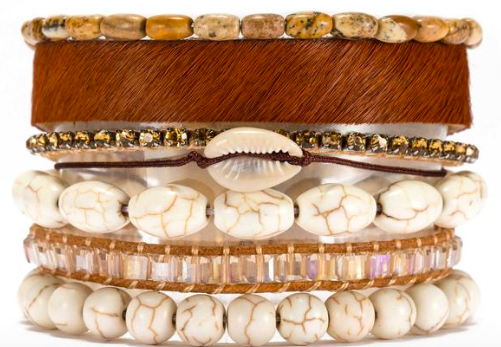 Victoria Emmerson Shell Bracelet
I haven't been such a fan of the sneaker trend…there are so many shoes that are more fun than sneakers! These from Tory Burch may have changed my mind. They come in several fun colors and I think they're very stylish! I will not, however, be wearing them with dresses.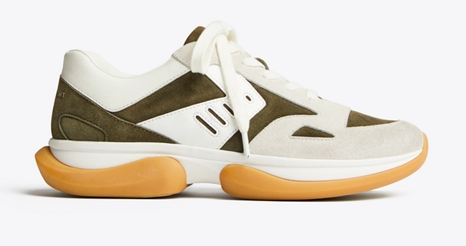 Tory Burch Bubble Sneakers
Another fabulous shoe from Tory Burch. Beside the fact that these shoes will go with everything from jeans to denim jumpsuits to dresses and shorts, they are just too cute! Tory did a shoe similar to this one years ago and I wore it literally to pieces. I'm sure I'll do the same with these, plus, they will go beautifully into fall!
Tory Burch Slingback Platform Sandal
Everyone needs a good pair of white shorts! These from A.L.C. are summer perfection. I'll pair them with tanks and also as shown here with a long sleeve, lightweight sweater. These are so chic!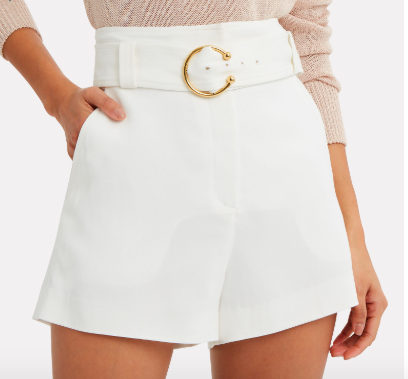 A.L.C. Clive Belted Shorts
Cute and affordable…the embroidery on these shorts from Loft is adorable and a little different! They're 40% off right now, so the price is right!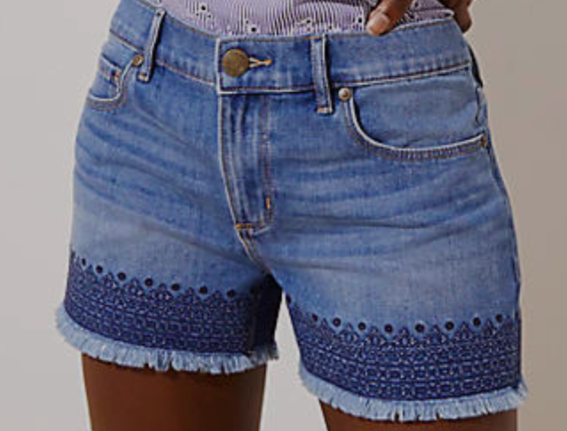 Loft Embroidered Hem Denim Shorts
Madewell always has the best basics! Who wouldn't love these striped, cropped pants? Blue and white stripes are classic for summer and these pants will take you anywhere in style!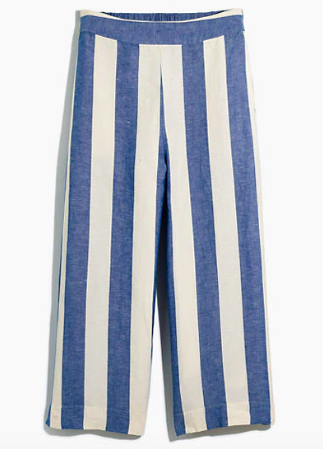 I think this olive color is great on most everyone and I love it paired with white. It's linen, so just a little dressier than a cotton tee and again, wear it now and throw a jacket on over it going into fall!
A great dress at a great price from Topshop! Everyone needs a flirty, fun dress for summer!
TopShop One Shoulder Midi Dress
Linen is cool and classic for summer and who cares if it wrinkles. I've been seeing light blue everywhere and I'm desperately in need of a few good pairs of shorts!
Topshop Tie Waist Stripe Linen Short
I am just in love with these pants! That's the only reason! The red bag is perfection as well!
Everyone needs a basic silk top in their closet and I haven't updated mine in a while! This one from Rebecca Taylor is styled perfectly and I'll wear it for years!
Rebecca Taylor Pleat Hem Tank
If you've been reading Crazy Blonde Life for a while, you know that I'm always cold, especially in restaurants! I love this top from Veronica Beard, because it has a summery nautical feel and long sleeves! I'll wear it with white jeans!
Veronica Beard Striped Sweater
I've just lately realized that I love great big square sunglasses! I have a tortoise shell pair and they are my favorites. It doesn't make much sense since I have a small head, but they just seem to look better on me! I've included two options, since the Gucci pair are a little pricey.
I love huge sunglasses in the summer!
DIFF Polarized Sunglasses
I've been looking for a new straw bag to wear all summer long! Isn't this one cute? There are so many options that are much more expensive, but I think this one looks expensive and it's only $40!
Leave it to Tory Burch to design the most beautiful totes! I'm kind of obsessed with everything Tory right now!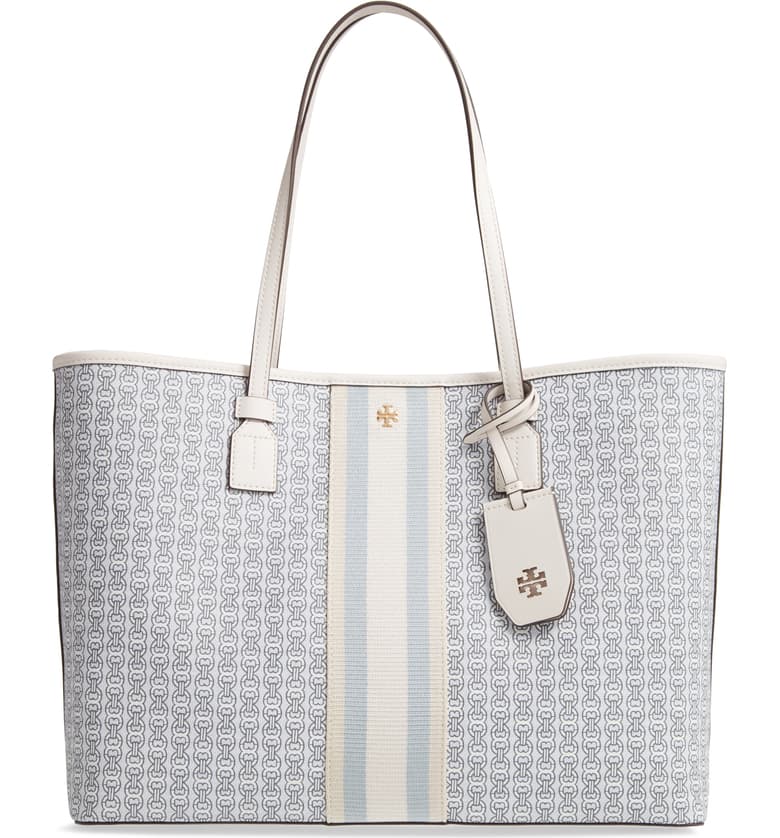 Tory Burch Coated Canvas Tote
The Shimmer Brick from Bobbi Brown has been around for a long time and is still going strong. One swipe along the top of your cheekbones and down the center of your nose will give you a summer glow!
Bobbi Brown Shimmer Brick
Classic shimmer for summer $48
When summer arrives, I love a bright lip color and I'm especially drawn to peachy pinks!
Bobbi Brown Luxe Lip Color
What's in your shopping cart for summer? Let me know in the comments below!
If you're looking for some weekend reading…download your copy of Blondie, by Crazy Blonde Life! It includes shoppable links, inspirational stories, strong women, delicious recipes and so much more! You can subscribe to my quarterly magazine by clicking here! Have a great weekend everyone!