Wearing a Classic Blue & White Sweater for Spring
Blue and white stripes are classic anytime of year, but especially in the summer! You don't get anymore classic than this look with a lightweight striped sweater, wide leg denim and red flat sandals. Throw in a straw bag and you've got an outfit that will take you almost anywhere. Summer outfits with stripes can be dressed down for a casual day strolling the city streets, or dressed up for a casual night out (just add espadrilles). The pieces in this outfit are also so versatile…the bag would be ideal for the beach or pool, the sandals go with summer dresses, shorts or skinny jeans, the jeans obviously go with absolutely everything and the sweater could be worn with a denim skirt or shorts! You can never go wrong with classic pieces. The sweater was purchased last year and is no longer available, but I've linked several similar ones as well as the exact sandals, jeans and bag. You'll have to get your own baby!
At the last minute, I decided to bring my grandson, Graham with me to take these pictures. I'm pretty sure that I enjoyed it more than he did! My daughter and her family are staying with us for a short time while they're waiting to move into their new home. They'll be right down the street and I'm so excited to have them back in town. There's not much better than being a grandmother!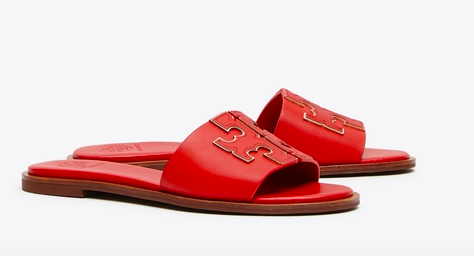 Tory Burch Ella Straw Tote
For more fashion, great recipes, inspirational stories and more, be sure to download my new digital magazine, Blondie, by Crazy Blonde Life! It's a quarterly magazine specifically for women in midlife…who want to live their best lives! You can download by clicking here!